Welcome to the UNOFFICIAL DayZero Mod Wiki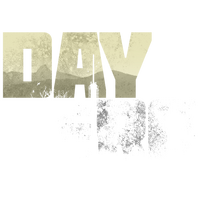 Here you'll find a source of information on the Arma II DayZ mod called DayZero. The mod started as a quest for a less buggy DayZ with great performance. It has expanded towards making player firefights more up close and personal and creating an overall more tense environment. Feel free to appropriately add and edit information.
Lead Developer Twitter
Zombies.nu (Official) IRC Channel
BMRF.ME IRC Channel
Information in DayZero Mod wiki is currently updated to DayZero patch: 1.0.1
DISCLAIMER
The ARMA II and DAYZ trademark and intellectual proprery are owned by Bohemia Interactive a.s.. The wiki design is licensed from Curse, Inc. under
Creative Commons CC BY-NC-SA 3.0
. DayZero was created by the DayZero Team and contributors. See the
Credits
section for more information. Mulleboy created the logo. This wiki hosted by Wikia has no affiliation to any of the previously mentioned proprietors.
Community content is available under
CC-BY-SA
unless otherwise noted.